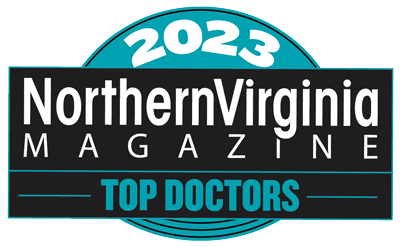 Capital Caring Health is very proud of four of our many outstanding physicians who were recognized as Top Doctors by Northern Virginia Magazine in 2023.
Matthew Kestenbaum, M.D., Chief Medical Officer, Matthew Irwin, M.D. M.S.W., and Anne Silao-Solomon, M.D., at Capital Caring Health, were selected as Top Doctors in Hospice and Palliative Medicine by a group of their peers.
Dr. Kestenbaum is well known in the industry as an expert in hospice and palliative care. Among his many accomplishments and successes include his leadership with the Virginia POST (Physician Orders for Scope of Treatment) and work with the Centers for Medicare and Medicaid Services.
Dr. Ray Garcia is a Medical Director with more than 10 years experience providing hospice and palliative care and 14 years practicing Family Medicine. He is a firm advocate for providing comfort and dignity to patients and families facing life-limiting illnesses, and promoting a positive philosophy of hospice care to the community.
Dr. Irwin has been with Capital Caring since 2004 and has also maintained a family medicine practice during that time. He appreciates the breadth of experience that includes helping people through the entire range of life, including newborns, children, adolescents, adults and older generations.
Dr. Silao-Solomon has been the hospice medical director in Capital Caring Health's Loudoun community since 2010. She is certified in both Family Medicine and Hospice and Palliative Medicine. Her main interests include management of cancer related symptoms, end of life communication, and integrative approaches in pain management to help maximize patients' comfort at the advanced stage of their disease.