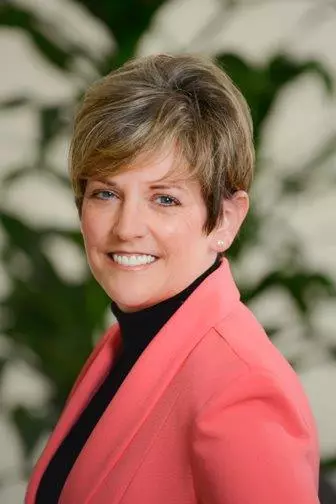 Falls Church, VA (January 18, 2023) Capital Caring Health is pleased to announce Melissa "Missy" Ring as its newest Chief of Compliance and Quality. Missy, who joined Capital Caring Health in July 2022, has an extensive 26-year background in nursing, evidence-based practice, regulatory and compliance, quality and standards, operations, administration, and patient safety. Currently, Missy is playing a vital role in ensuring adherence to compliance requirements for Capital Caring Health's move toward becoming an affiliate of Chapters Health System. "We are really fortunate to have someone of Missy's caliber to lead our Compliance and Quality efforts during this pivotal time of growth," states Tom Koutsoumpas, CEO, Capital Caring Health.
In addition, to Compliance and Quality, Missy oversees staff education and training, a critical component to ensuring delivery of the highest quality experience for Capital Caring Health's patients and their families. Matt Kestenbaum, M.D., Chief Medical Officer notes, "While Missy brings a wealth of experience in her discipline, her regulatory and compliance expertise combined with her relentless pursuit of innovative solutions, and her genuine compassion for those in need of advanced illness care add another level of value to the work we do here to serve all communities." Missy is a prolific speaker and presenter and has spoken across the U.S. on topics from Infection Control to Performance Improvement Priorities.
Dr. Ring says she's energized by the progress made since joining Capital Caring Health. "It's a pleasure to work across the organization with such a committed team of experts focused on quality of care standards that ensure both patient and staff safety," she comments. "This is also a perfect time to further enhance our training programs as we deliver on our mission," she adds.
Missy holds a Doctor of Nursing Practice from James Madison University, and a Bachelor of Arts with a concentration in Business Administration from Mary Baldwin College.
About Capital Caring Health
Capital Caring Health is a not-for-profit, community-based organization founded in the nation's capital in 1977. Capital Caring Health is one of the most experienced and respected providers in the nation of advanced illness, hospice and elder care including primary care at home. Our care for children with life – limiting disease is the largest on the East Coast. Additional services focus on the special care needs of veterans, and those with heart failure and end-stage lung disease. More than $3 million annually funds care for those who lack coverage or the necessary financial resources for services. Almost 90 cents of every dollar go to caring for patients and their families. Over the years, Capital Caring Health has provided hospice, palliative care, and counseling to nearly 120,000 patients and their families through our regional neighborhood network across Maryland, Virginia, and Washington D.C.
###
Contact:
Steve Cone, Chief of Communications, Marketing & Philanthropy
scone@capitalcaring.org, 646-943-1739